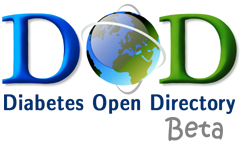 Genes
Sub-Areas to Genes:
Genes and Environment (1)
FOXP3 (1)
Angiotensin-Converting Enzyme (ACE) Gene (1)

(Journal Article): MHC class II expression by beta cells in Type 1 diabetes: promoting or inhibiting the autoimmune process? A reply to D. W. R. Gray.

Walter U, Scherbaum WA, Buer J

IN: Diabetologia 2004; (Aug):Epub
Impact Factor(s) of Diabetologia: 5.583 (2004), 5.689 (2003), 5.136 (2002), 6.299 (2001)
ABSTRACT: Not available. Click HERE for details
---
Contribute to this subject area!