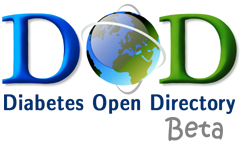 Autoimmunity
Sub-Areas to Autoimmunity:
Genetics of Autoimmunity (0)
Defects in Self-Tolerance (0)
Autoreactive T Cells (1)
Positive and Negative Selection (0)
NKT Cells (1)
Virus Infection (2)
Beta-Cell Destruction (0)
Abnormal Islet Cell Differentiation and Function (2)
NOD mouse (2)

(Journal Article): Autoimmune disease as a consequence of developmental abnormality of a T cell subpopulation.

Asano M, Toda M, Sakaguchi N, Sakaguchi S

IN: J Exp Med 1996; 184(27):387-396
Impact Factor(s) of J Exp Med: 14.588 (2004), 15.302 (2003), 15.34 (2001)
ABSTRACT: Neonatal thymectomy (NTx), especially around day 3 after birth, causes various organ-specific autoimmune diseases in mice. This report shows that: (a) T cells expressing the interl... Click HERE for details
---
Contribute to this subject area!