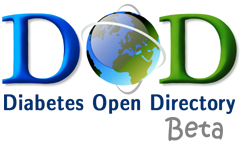 Immunosuppression
Sub-Areas to Immunosuppression:
(Journal Article): Long-term Immunosuppression, Without Maintenance Prednisone, After Kidney Transplantation

Matas AJ, Kandaswamy R, Humar A, Payne WD, Dunn DL, Najarian JS, Gruessner RW, Gillingham KJ, McHugh LE, Sutherland DE

IN: Ann Surg 2004; 240(3):510-517
Impact Factor(s) of Ann Surg: 5.907 (2004), 5.937 (2003), 6.073 (2002), 6.674 (2001)
ABSTRACT: BACKGROUND:: Concern exists that prednisone-free maintenance immunosuppression in kidney transplant recipients will increase acute and/or chronic rejection. METHODS:: From October ... Click HERE for details
(Journal Article): Bcl-2 protection of islet allografts is unmasked by costimulation blockade

Sutherland RM, Allison J, Thomas HE, Brady JL, Kay TW, Lew AM

IN: Transplantation 2004; 77(10):1610-1613
Impact Factor(s) of Transplantation: 3.568 (2004), 3.608 (2003), 3.265 (2002), 4.184 (2001)
ABSTRACT: One major limitation in pancreatic islet transplantation is availability of donor tissue. Donor shortage is exacerbated by islet apoptosis from the stresses of islet isolation and ... Click HERE for details
---
Contribute to this subject area!