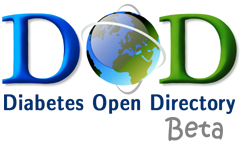 Endogenous Pancreatic Regeneration
Sub-Areas to Endogenous Pancreatic Regeneration:
(Journal Article): Approaches Towards Endogenous Pancreatic Regeneration

Banerjee M, Kanitkar M, Bhonde RR

IN: Rev Diabetic Stud 2005; 2(3):165-176
Impact Factor(s) of Rev Diabetic Stud: 0.125 (2006)
ABSTRACT: The phenomenon of pancreatic regeneration in mammals has been well documented. It has been shown that pancreatic tissue is able to regenerate in several species of mammal after sur... Click HERE for details
(Journal Article): Regeneration of pancreatic beta cells from intra-islet precursor cells in an experimental model of diabetes.

Guz Y, Nasir I, Teitelman G

IN: Endocrinology 2001; 142(11):4956-4968
Impact Factor(s) of Endocrinology: 5.151 (2004), 5.063 (2003), 5.095 (2002), 4.971 (2001)
ABSTRACT: We previously reported that new beta cells differentiated in pancreatic islets of mice in which diabetes was produced by injection of a high dose of the beta cell toxin streptozoto... Click HERE for details
---
Contribute to this subject area!