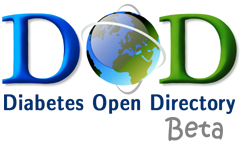 Hypercalciuria
Sub-Areas to Hypercalciuria:
(Journal Article): Hypercalciuria, hyperphosphaturia, and growth retardation in children with diabetes mellitus.

Malone JI, Lowitt S, Duncan JA, Shah SC, Vargas A, Root AW

IN: Pediatrics 1986; 78:298-304
Impact Factor(s) of Pediatrics: 3.903 (2004), 3.781 (2003), 3.416 (2002), 3.708 (2001)
ABSTRACT: The role of hypercalciuria and hyperphosphaturia in the growth retardation of children with diabetes mellitus was investigated in 157 children with diabetes whose mean height was l... Click HERE for details
(Journal Article): Renal calcium and magnesium handling in experimental diabetes mellitus in the rat.

Anwana AB, Garland HO

IN: Acta Endocrinol (Copenh) 1990; 122:479-486
ABSTRACT: Metabolic and renal clearance techniques were used to examine kidney function in conscious and anesthetised streptozotocin diabetic rats. All diabetics showed an enhanced calcium a... Click HERE for details
---
Contribute to this subject area!