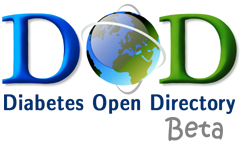 (Journal Article): Glycated albumin induces superoxide generation in mesangial cells

Yoo C, Song C, Kim B, Hong H, Lee H (Department of Pathology, Seoul National University College of Medicine, Seoul, South Korea, hyunsoon@plaza.snu.ac.kr )

IN: Cell Physiol Biochem 2004; 14(4-6):361-368
Impact Factor(s) of Cell Physiol Biochem: 2.853 (2001)
Fulltext: HTML
ABSTRACT: Background/Aims: Reactive oxygen species are involved in the pathogenesis of diabetic nephropathy. Amadori-modified glycated albumin modulates signaling pathways in mesangial cells that contribute to the development of diabetic nephropathy. However, the effects of glycated albumin on mesangial cell superoxide (O(2)(-)) production are unknown. Thus, we examined whether glycated albumin induces mesangial cell O(2)(-) generation and whether increased O(2)(-) production elicits cell growth. Methods: Quiescent human mesangial cells (HMC) were exposed to bovine serum albumin (BSA) or glycated BSA (Gly-BSA) with or without diphenylene iodonium (DPI) or apocynin, inhibitors of NAD(P)H oxidase, GF109203X (GFX), a protein kinase C (PKC) inhibitor. Results: Gly-BSA increased PKC activity, particularly PKC-alpha and -alpha1, within 15 min of incubation with HMC, which decreased to the control value at 2 h. Gly-BSA incubated with HMC increased O(2)(-) production by 2 times vis-a-vis BSA-treated cells. The Gly-BSA-induced increased O(2)(-) generation was suppressed by DPI or GFX. Gly-BSA significantly increased mesangial [(3)H]-leucine incorporation, whereas these processes were abrogated by DPI, apocynin or GFX. Conclusions: Gly-BSA induces PKC/NAD(P)H oxidase-dependent O(2)(-) production in HMC, which in turn results in cell hypertrophy. Thus, O(2)(-) induced by glycated albumin might cause mesangial cell alterations in diabetes participating in the pathophysiology of diabetic nephropathy.
---
Respond on this Journal Article!
Hint: Your Response should directly apply to Glycated albumin induces superoxide generation in mesangial cells. Please check, if this context applies best to your contribution. Otherwise click HERE to change to the appropriate subject area. The actual subject area is Renal.