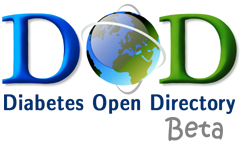 (Journal Article): Gamma subunit of voltage-activated calcium channels.

Kang MG, Campbell KP (Howard Hughes Medical Institute, Department of Physiology and Biophysics, University of Iowa College of Medicine, Iowa City, IA 52242, USA, kevin-campbell@uiowa.edu )

IN: J Biol Chem 2003; 278(24):21315-21318
Impact Factor(s) of J Biol Chem: 6.355 (2004), 6.482 (2003), 7.258 (2001)
ABSTRACT: Voltage-activated Ca2+ channels play a major role in many fundamental physiological processes including neurotransmission, muscle contraction, intracellular signaling, hormone secretion, and development. Therefore, an understanding of the structure and regulation of Ca2+ channels is critical for the comprehension of these physiological phenomena. Five types of high voltage-activated Ca2+ channels (named L-, N-, P-, Q-, and R-type) and one type of low voltage-activated Ca2+ channel (known as T-type) have been identified based on the pharmacological and biophysical characteristics of native currents.
TYPE OF PUBLICATION: Review
Articles citing this article:
---
Respond on this Journal Article!
Hint: Your Response should directly apply to Gamma subunit of voltage-activated calcium channels.. Please check, if this context applies best to your contribution. Otherwise click HERE to change to the appropriate subject area. The actual subject area is Calcium channel.