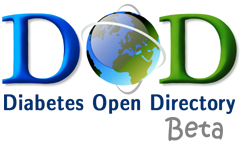 (Journal Article): Gabapentin inhibits high-threshold calcium channel currents in cultured rat dorsal root ganglion neurones.

Sutton KG, Martin DJ, Pinnock RD, Lee K, Scott RH (Department of Biology, Pfizer Global R&D, Cambridge Laboratories, Cambridge, CB2 2QB, UK, Kathy_sutton@merck.com )

IN: Br J Pharmacol 2002; 135(1):257-265
Impact Factor(s) of Br J Pharmacol: 3.325 (2004), 3.611 (2003), 3.45 (2002), 3.502 (2001)
ABSTRACT: 1. This study examined the action of gabapentin (gabapentin,1-(aminomethyl) cyclohexane acetic acid (Neurontin) on voltage-gated calcium (Ca(2+)) channel influx recorded in cultured rat dorsal root ganglion (DRG) neurones. 2. Voltage-gated Ca(2+) influx was monitored using both fura-2 based fluorescence Ca(2+) imaging and the whole-cell patch clamp technique. 3. Imaging of intracellular Ca(2+) transients revealed that gabapentin inhibited KCl (30 mM)-evoked voltage-dependent Ca(2+) influx. Both the duration for 50% of the maximum response (W50) and total Ca(2+) influx were significantly reduced by approximately 25-30% in the presence of gabapentin (25 microM). 4. Gabapentin potently inhibited the peak whole-cell Ca(2+) channel current (I(Ba)) in a dose-dependent manner with an estimated IC(50) value of 167 nM. Block was incomplete and saturated at a maximal concentration of 25 microM. 5. Inhibition was significantly decreased in the presence of the neutral amino acid L-isoleucine (25 microM) but unaffected by application of the GABA(B) antagonist, saclofen (200 microM), suggesting a direct action on the alpha(2)delta subunit of the Ca(2+) channel. 6. Gabapentin inhibition was voltage-dependent, producing an approximately 7 mV hyperpolarizing shift in current voltage properties and reducing a non-inactivating component of whole-cell current activated at relatively depolarized potentials. 7. The use of specific Ca(2+) channel antagonists revealed a mixed pharmacology of the gabapentin-sensitive current (N-, L- and P/Q-type), which is dominated by N-type current. 8. The present study is the first to demonstrate that gabapentin directly mediates inhibition of voltage-gated Ca(2+) influx in DRG neurones, providing a potential means for gabapentin to effectively mediate spinal anti-nociception.
TYPE OF PUBLICATION: Original article
Articles citing this article:
---
Respond on this Journal Article!
Hint: Your Response should directly apply to Gabapentin inhibits high-threshold calcium channel currents in cultured rat dorsal root ganglion neurones.. Please check, if this context applies best to your contribution. Otherwise click HERE to change to the appropriate subject area. The actual subject area is Calcium channel.