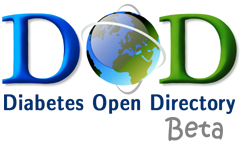 (Journal Article): Use of transgenic mice to study voltage-dependent Ca2+ channels.

Muth JN, Varadi G, Schwartz A (Institute of Molecular Pharmacology and Biophysics and the Dept of Cell Biology, Neurobiology and Anatomy, PO Box 670828, 231 Albert Sabin Way, Cincinnati, OH 45267-0828, USA, schwara@email.uc.edu )

IN: Trends Pharmacol Sci 2001; 22(10):526-532
Impact Factor(s) of Trends Pharmacol Sci: 13.054 (2004), 13.965 (2003), 13.276 (2002), 11.394 (2001)
ABSTRACT: During the past decade a great number of genes encoding high- and low-voltage-dependent Ca(2+) channels and their accessory subunits have been cloned. Studies of Ca(2+) channel structure-function relationships and channel regulation using cDNA expression in heterologous expression systems have revealed intricate details of subunit interaction, regulation of channels by protein kinase A (PKA) and protein kinase C (PKC), drug binding sites, mechanisms of drug action, the ion conduction pathway and other aspects of channel function. In recent years, however, we have arrived at the brink of an entirely new strategy to study Ca(2+) channels by overexpressing or knocking out genes encoding these channels in transgenic mice. In this article, various models of gene knockout or gene overexpression will be discussed. This new approach will reveal many secrets regarding Ca(2+) channel regulation and the control of Ca(2+)-dependent cellular processes.
TYPE OF PUBLICATION: Review
Articles citing this article:
---
Respond on this Journal Article!
Hint: Your Response should directly apply to Use of transgenic mice to study voltage-dependent Ca2+ channels.. Please check, if this context applies best to your contribution. Otherwise click HERE to change to the appropriate subject area. The actual subject area is Calcium channel.