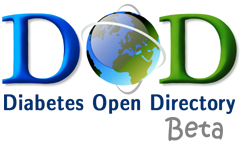 (Journal Article): Sequence and expression of mRNAs encoding the alpha 1 and alpha 2 subunits of a DHP-sensitive calcium channel.

Ellis SB, Williams ME, Ways NR, Brenner R, Sharp AH, Leung AT, Campbell KP, McKenna E, Koch WJ, Hui A

IN: Science 1988; 241(4873):1661-1664
Impact Factor(s) of Science: 30.927 (2005), 31.853 (2004), 29.162 (2003), 26.682 (2002), 23.329 (2001)
Fulltext: HTML
ABSTRACT: Complementary DNAs were isolated and used to deduce the primary structures of the alpha 1 and alpha 2 subunits of the dihydropyridine-sensitive, voltage-dependent calcium channel from rabbit skeletal muscle. The alpha 1 subunit, which contains putative binding sites for calcium antagonists, is a hydrophobic protein with a sequence that is consistent with multiple transmembrane domains and shows structural and sequence homology with other voltage-dependent ion channels. In contrast, the alpha 2 subunit is a hydrophilic protein without homology to other known protein sequences. Nucleic acid hybridization studies suggest that the alpha 1 and alpha 2 subunit mRNAs are expressed differentially in a tissue-specific manner and that there is a family of genes encoding additional calcium channel subtypes.
TYPE OF PUBLICATION: Original article
Articles citing this article:
---
Respond on this Journal Article!
Hint: Your Response should directly apply to Sequence and expression of mRNAs encoding the alpha 1 and alpha 2 subunits of a DHP-sensitive calcium channel.. Please check, if this context applies best to your contribution. Otherwise click HERE to change to the appropriate subject area. The actual subject area is Calcium channel.