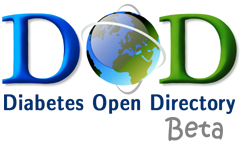 (Journal Article): C-peptide prevents hippocampal apoptosis in type 1 diabetes.

Li Z-G, Zhang W, Sima AAF

IN: Internatl J Exp Diabetes Res 2002; 3:241-246
Fulltext: HTML
ABSTRACT: To explore mechanisms underlying central nervous system (CNS) complications in diabetes, we examined hippocampal neuronal apoptosis and loss, and the effect of C-peptide replacement in type 1 diabetic BB/W rats. Apoptosis was demonstrated after 8 months of diabetes, by DNA fragmentation, increased number of apoptotic cells, and an elevated ratio of Bax/Bcl-xL, accompanied by reduced neuronal density in the hippocampus. No apoptotic activity was detected and neuronal density was unchanged in 2-month diabetic hippocampus, whereas insulin-like growth factor (IGF) activities were impaired. In type 1 diabetic BB/W rats replaced with C-peptide, no TdT-mediated dUTP nick-end labeling (TUNEL)-positive cells were shown and DNA laddering was not evident in hippocampus at either 2 or 8 months. C-peptide administration prevented the preceding perturbation of IGF expression and reduced the elevated ratio of Bax/Bcl-xL. Our data suggest that type 1 diabetes causes a duration-dependent programmed cell death of the hippocampus, which is partially prevented by C-peptide.
TYPE OF PUBLICATION: Original article
Articles citing this article:
---
Respond on this Journal Article!
Hint: Your Response should directly apply to C-peptide prevents hippocampal apoptosis in type 1 diabetes.. Please check, if this context applies best to your contribution. Otherwise click HERE to change to the appropriate subject area. The actual subject area is Neural.