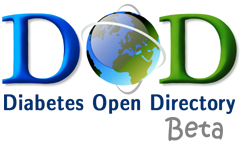 (Journal Article): Human C-peptide dose dependently prevents early neuropathy in the BB/Wor-rat.

Zhang W, Yorek M, Pierson CR, Murakawa Y, Breidenbach A, Sima AAF

IN: Internatl J Exp Diabetes Res 2001; 2(3):187-194
ABSTRACT: In order to explore the neuroprotective and cross-species activities of C-peptide on type 1 diabetic neuropathy, spontaneously diabetic BB/W-rats were given increasing doses of human recombinant C-peptide (hrC-peptide). Diabetic rats received 10, 100, 500, or 1000 microg of hrC-peptide/kg body weight/day from onset of diabetes. After 2 months of hrC-peptide administration, 100 microg and greater doses completely prevented the nerve conduction defect, which was associated with a significant but incomplete prevention of neural Na+/K+-ATPase activity in diabetic rats with 500 microg or greater C-peptide replacement. Increasing doses of hrC-peptide showed increasing prevention of early structural abnormalities such as paranodal swelling and axonal degeneration and an increasing frequency of regenerating sural nerve fibers. We conclude that hrC-peptide exerts a dose dependent protection on type 1 diabetic neuropathy in rats and that this effect is probably mediated by the partially conserved sequence of the active C-terminal pentapeptide.
TYPE OF PUBLICATION: Original article
Articles citing this article:
---
Respond on this Journal Article!
Hint: Your Response should directly apply to Human C-peptide dose dependently prevents early neuropathy in the BB/Wor-rat.. Please check, if this context applies best to your contribution. Otherwise click HERE to change to the appropriate subject area. The actual subject area is Neural.