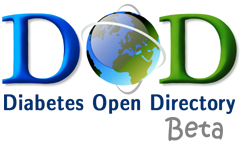 (Journal Article): Histopathological heterogeneity of neuropathy in insulin-dependent and non-insulin-dependent diabetes, and demon-stration of axo-glial dysjunction in human diabetic neuropathy.

Sima AAF, Nathaniel V, Bril V, McEwen TAJ and Greene DA

IN: J Clin Invest 1988; 81:349-364
Impact Factor(s) of J Clin Invest: 14.204 (2004), 14.307 (2003), 14.118 (2001)
TYPE OF PUBLICATION: Original article
Articles citing this article:
---
Respond on this Journal Article!
Hint: Your Response should directly apply to Histopathological heterogeneity of neuropathy in insulin-dependent and non-insulin-dependent diabetes, and demon-stration of axo-glial dysjunction in human diabetic neuropathy.. Please check, if this context applies best to your contribution. Otherwise click HERE to change to the appropriate subject area. The actual subject area is Neural.