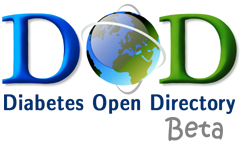 (Journal Article): Proinsulin C-peptide increases nitric oxide production by enhancing mitogen-activated protein kinase dependent transcription of endothelial nitric oxide synthase in aortic endothelial cells of Wistar rats.

Kitamura T, Kimura K, Makondo K, Furuya DT, Suzuki M, Yoshida T, Saito M

IN: Diabetologia 2003; 46:1698-1705
Impact Factor(s) of Diabetologia: 5.583 (2004), 5.689 (2003), 5.136 (2002), 6.299 (2001)
Fulltext: HTML
TYPE OF PUBLICATION: Original article
Articles citing this article:
---
Respond on this Journal Article!
Hint: Your Response should directly apply to Proinsulin C-peptide increases nitric oxide production by enhancing mitogen-activated protein kinase dependent transcription of endothelial nitric oxide synthase in aortic endothelial cells of Wistar rats.. Please check, if this context applies best to your contribution. Otherwise click HERE to change to the appropriate subject area. The actual subject area is Neural.