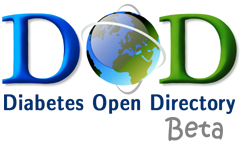 (Journal Article): Molecular basis for the insulinomimetic effects of C-peptide.

Grunberger G, Qiang X, Li Z-G, Mathews ST, Sbriessa D, Shisheva A, Sima AAF

IN: Diabetologia 2001; 44:1247-1257
Impact Factor(s) of Diabetologia: 5.583 (2004), 5.689 (2003), 5.136 (2002), 6.299 (2001)
Fulltext: HTML
TYPE OF PUBLICATION: Original article
Articles citing this article:
---
Respond on this Journal Article!
Hint: Your Response should directly apply to Molecular basis for the insulinomimetic effects of C-peptide.. Please check, if this context applies best to your contribution. Otherwise click HERE to change to the appropriate subject area. The actual subject area is Neural.