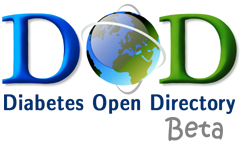 (Journal Article): Intercellular signals regulating pancreas development and function.

Kim SK, Hebrok M (Department of Developmental Biology and Medicine, Division of Oncology, Stanford University, Stanford, California, 94305-5329, USA., seungkim@cmgm.stanford.edu )

IN: Genes Dev 2001; 15(2):111-127
Impact Factor(s) of Genes Dev: 16.385 (2004), 17.013 (2003), 18.772 (2002), 20.88 (2001)
ABSTRACT: Classic studies of dissected and recombined embryonic pancreas tissues published four decades ago suggested that epithelial-mesenchymal cell interactions regulate growth, epithelial branching, and cell differentiation in the embryonic pancreas (Golosow and Grobstein 1962; Wessells and Cohen 1967). Modern studies have revealed additional cell interactions, involving pancreatic epithelium and midline mesoderm-derived tissues, essential for normal pancreatic development (Kim et al. 1997a). Recently, many of the signaling pathways likely to govern cell interactions in the developing pancreas have been identified, allowing detailed studies of the genetic, molecular, and cellular basis of intercellular signaling that establishes proper pancreas development and function. These include the transforming growth factor- (TGF-), Notch, Hedgehog, fibroblast growth factor (FGF), and epidermal growth factor (EGF) pathways, and investigation of pancreas developmental biology demands familiarity with these signaling pathways. Descriptions of these pathways may be found in several recent reviews.
TYPE OF PUBLICATION: Review
Articles citing this article:
---
Respond on this Journal Article!
Hint: Your Response should directly apply to Intercellular signals regulating pancreas development and function.. Please check, if this context applies best to your contribution. Otherwise click HERE to change to the appropriate subject area. The actual subject area is Signaling Pathways.